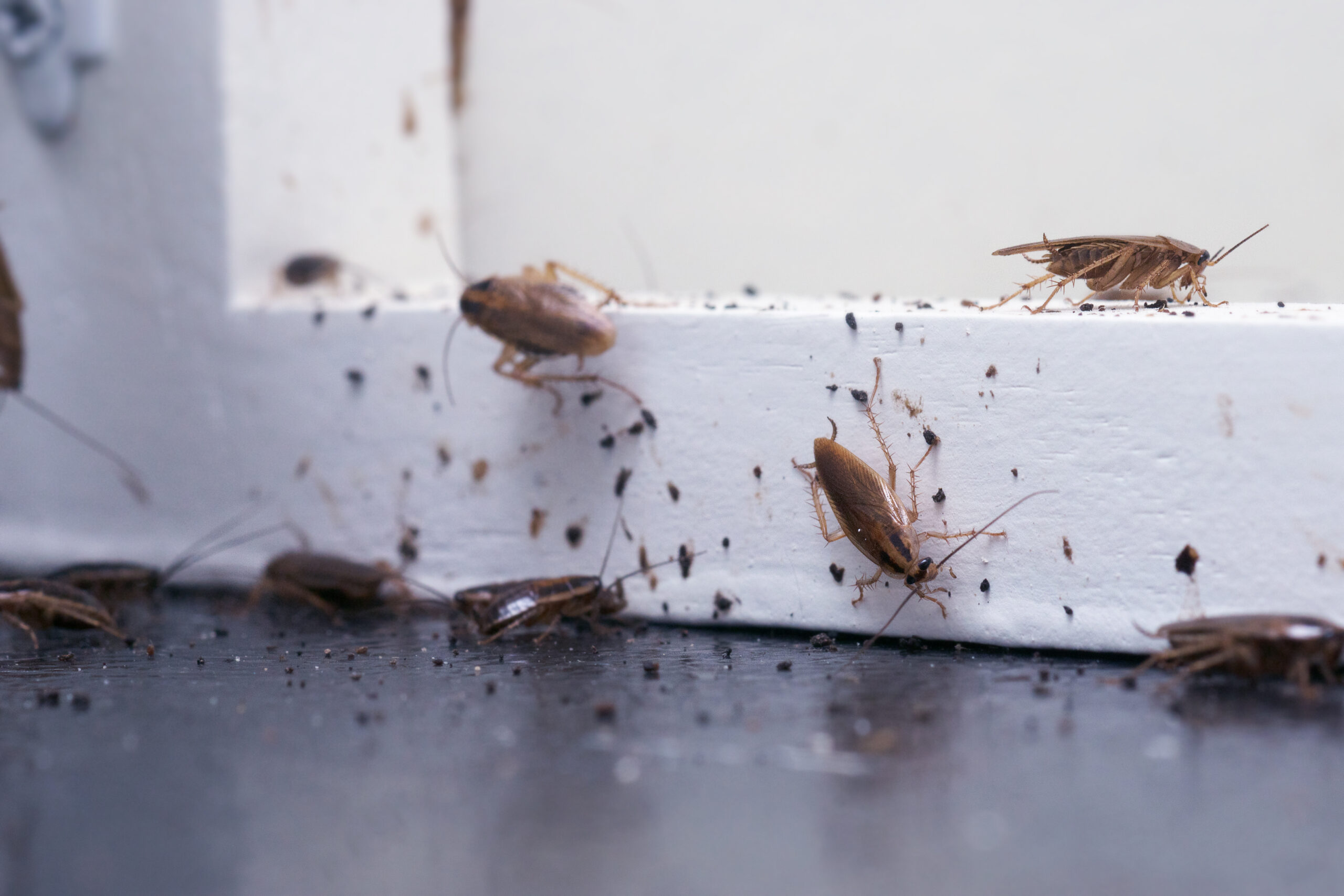 Types of Cockroaches in the UK
There are many different species of cockroach throughout the world. In the UK the main 2 species you are likely to come across are the German cockroach (Blattela germanica) and the Oriental cockroach (Blata Orientalis). Also present in the UK but less common are the American, Australian and brown banded cockroaches. Cockroaches are usually found in hot humid areas such as boiler rooms, kitchens and bathrooms.
Cockroach Treatments
When it comes to treating a cockroach infestation there are a number of options for professional pest controllers to choose from. These include gel baits, glue traps, and insecticides including multiple types of spray and gel baits or even dusts. It is very important to locate all the harbourages to ensure an effective treatment. When we treat for cockroaches we will use all appropriate treatment options to ensure maximum efficacy of the treatment. this may for example be a combination of a space spray, residual spray and traps.
Every job is different so the exact treatment used may vary but we will use whatever is appropriate for your situation to ensure swift control of your cockroach problem.
Monitoring
After completion of treatment we will leave you with some cockroach monitors. Ongoing monitoring may be recommended for some time as cockroaches can migrate between premises. Ideally if neighbouring premises also have infestation they should also be treated at the same time. If not the monitors provide a vital early warning system to ensure you can treat any re-infestation quickly.
For a cockroach control quote send us your details and we will be in touch shortly