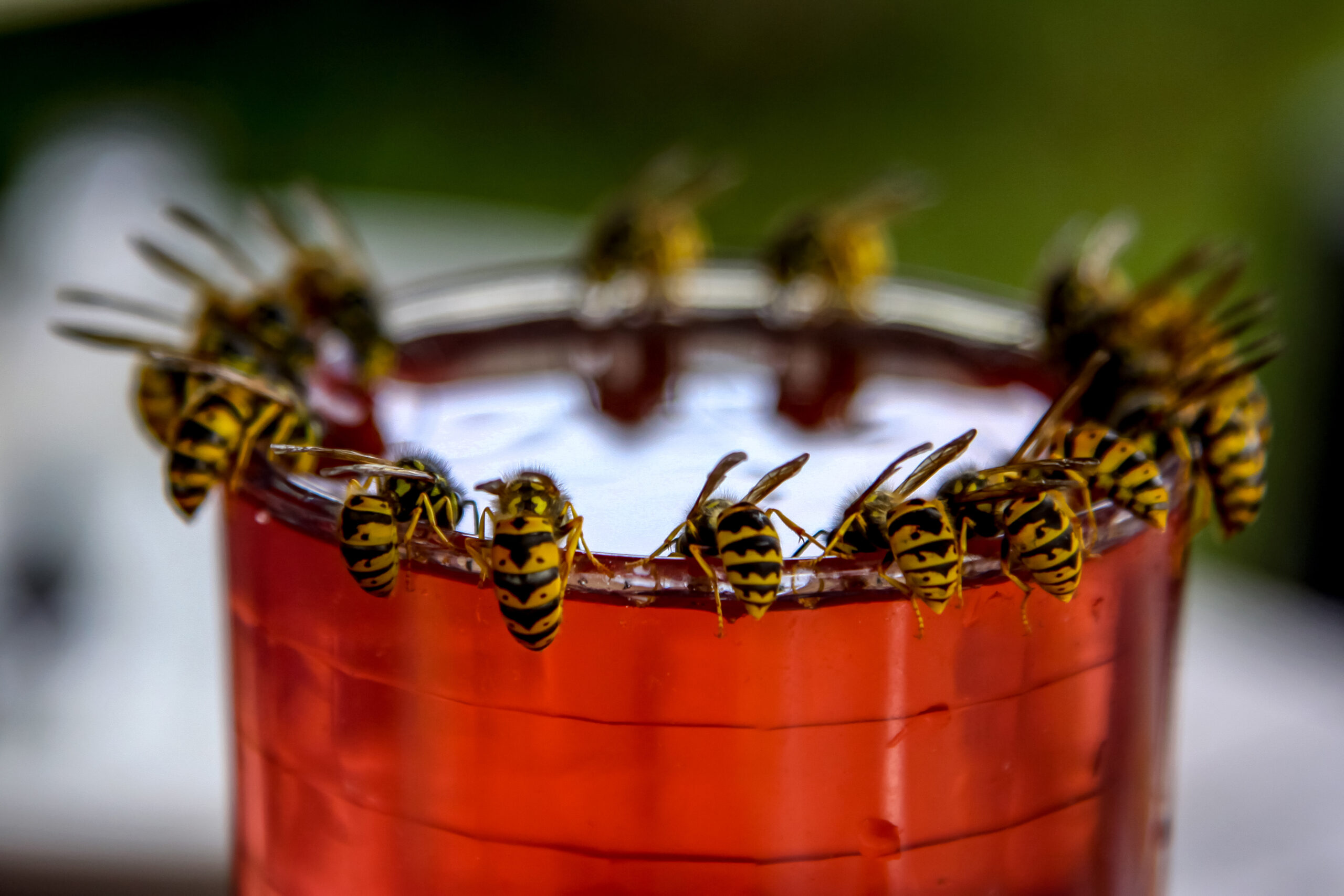 About Wasps
We have all seen wasps especially during the summer months they are attracted by our sugary food and drinks and have a nasty sting – for most the sting is painful but for some this could even be fatal so control is needed if you have large numbers of wasps congregating around people. Business owners should be particularly mindful of this as a bad wasp problem may leave your customers less than impressed.
Wasp Treatments.
If you have found a nest – often these are in lofts and voids in buildings – then an insecticide treatment can kill off the nest. Every pest infestation is different but a wasp nest treatment will usually involve application of an insecticide dust to the entry points. Wasps entering the nest will then pickup the dust and take it right in. The nest will be killed off within 2-3 days of initial treatment. There is no need to remove a wasp nest after a treatment as wasps will not reuse an abandoned nest however next seasons wasps may make use of the same proofing deficiencies when making a nest.
Sometimes you will not see the nest as you will only have the foraging wasps coming from a nest located in a neighbouring property. If this is the case we can still help we can install traps which will intercept the wasps before they can reach you.
If you regularly suffer from wasp nests on or around your property traps can also be installed early in the season to remove scouting wasps when they are searching for suitable nesting locations.
Contact us using the link below and a pest professional will be in touch shortly to discuss your wasp control needs.